Pricing and Products
High school senior portraits celebrate the milestone of graduation and emerging from childhood to a young adult.
These portraits reflect and embrace interests and individual personalities while remaining unique and natur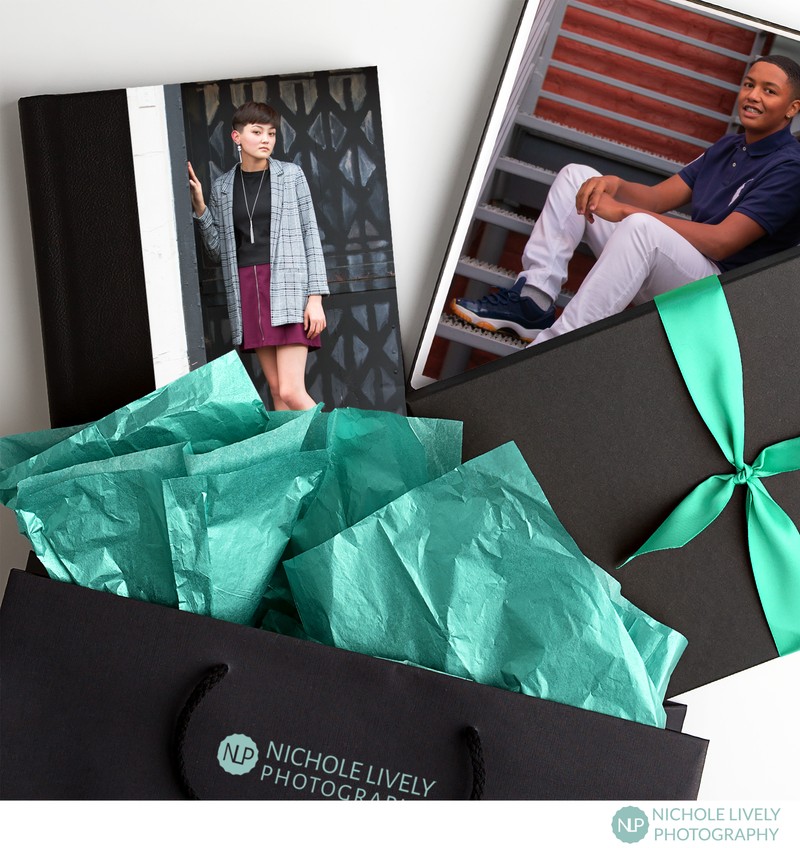 al. The senior portrait experience is an exciting and incredible celebration all about you!
Senior sessions are $200 and include your consultation, photo session, and editing and submission to your yearbook.
I offer products in four different packages that range between $250-$1000. This way you get exactly what you want and need for yourself and your family. Families spend an average of $800, but your cost will vary based on the products you need. If you'd like more information on pricing, please contact me.
Your portraits deserve to be displayed, not forgotten on a USB drive in a drawer.
I offer unique, professional, quality made products. These are some of the top items available.
Albums feature 20 of your favorite images on lay-flat pages with your choice of colored fabric cover. These will stand the test of time so you can hand them down to future generations. Albums are perfect for displaying on a shelf or table.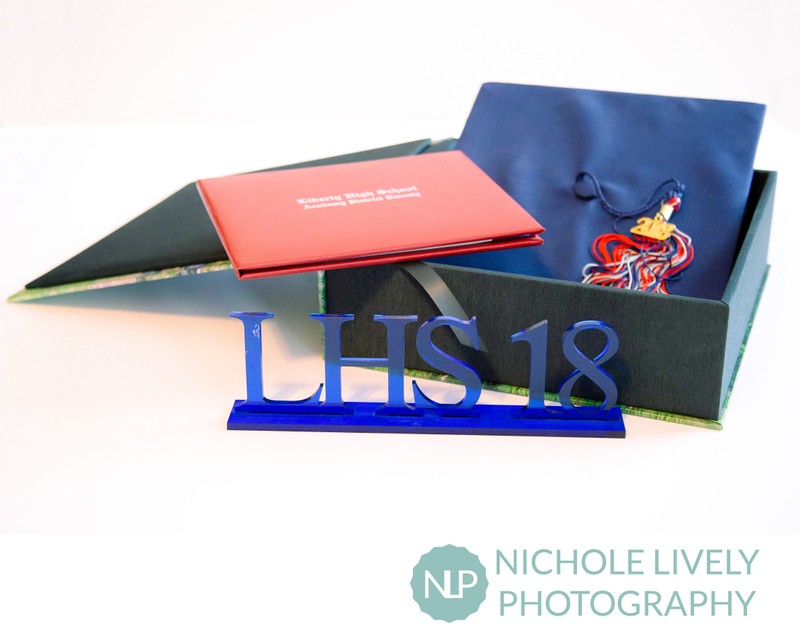 The Memento Box is a 10x10x2 inch box ready to hold the most precious of your high school memories. Diploma, cap, tassel, ticket stubs from Prom, corsages – anything that's a special memento to you.
Gift your extended family and friends images printed on premium Lustre photographic paper. Gift prints (sizes 4x6, 5x7, or 8x10) are also great to include in the traditional school graduation announcements should you choose those.
Wall Art is prints, metals, or canvases large enough to display on your walls. Create a collage or have a single statement piece.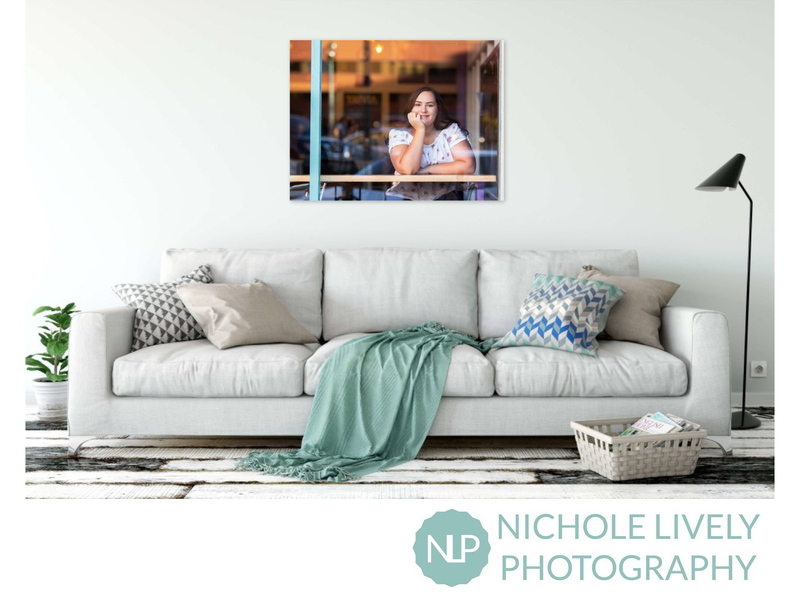 The signing board is a 12x12 photo keepsake that can be displayed long after your party is over. Have guests sign, include a tidbit of wisdom, or a favorite memory of you. It's like having a guest book, but way cooler.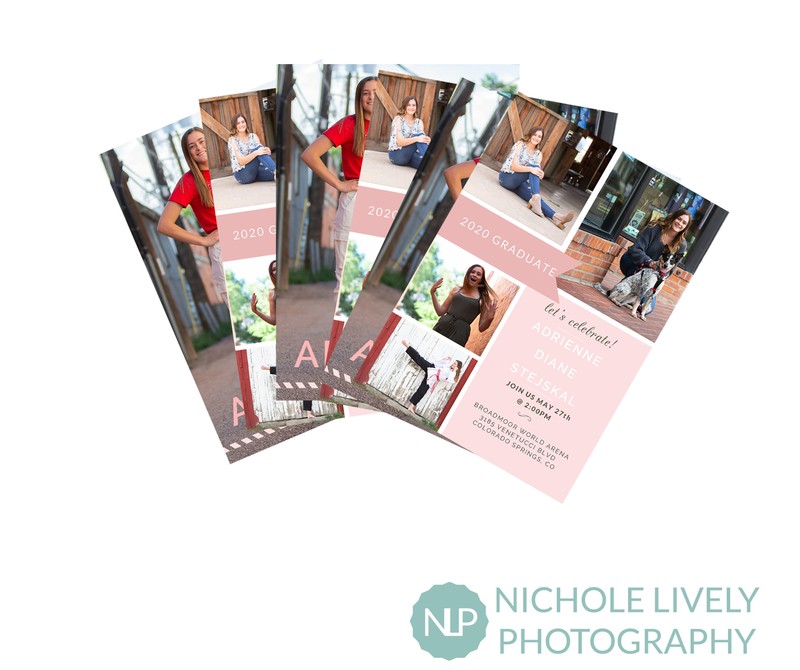 Graduation announcements are custom designed with your favorite images. You can use these as your graduation announcements, graduation ceremony invitations, party invitations, and/or thank you cards.
Finally, are the digital files of images. It's like having the negatives of film. While I do archive images, I am only able to hold images for one year. Purchasing your digital images allows you to archive your portraits for the future, print up to an 8x10, and share them on social media.
I offer several other products, which you get to see and touch at your consultation, but these are recent seniors' most popular picks. Contact me today to schedule your consultation and what will be your favorite product.
Nichole Lively Photography © 2023 - (719) 922-0315 – 5864 Harney Drive, Colorado Springs, CO 80924 Privacy Terms of Use